Cape Point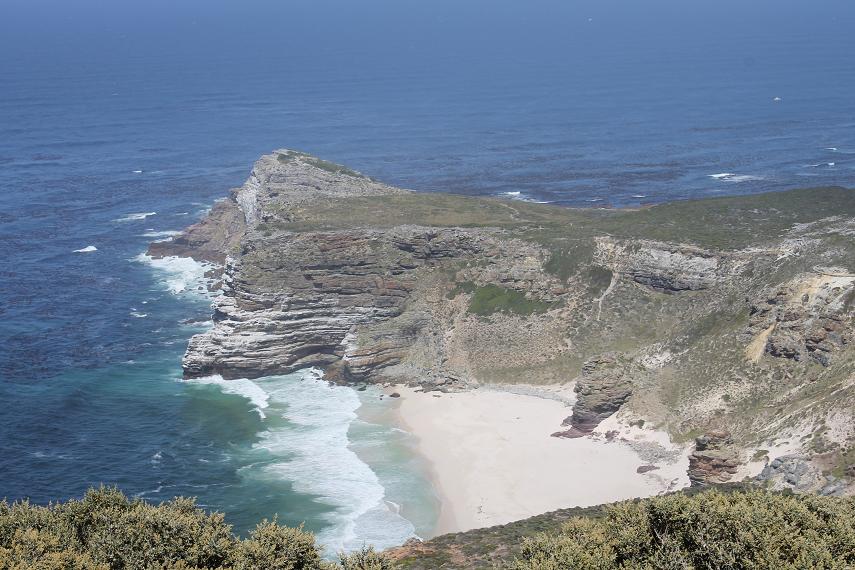 30 km south of Scarborough is Cape Point, the southernmost part of the peninsula. The large, enclosed area is a natural reserve park with a varied wildlife. Animals such as antilopes, wild ostriches, zebras and baboons roam the area. If you are lucky you might catch a glimpse of them when driving on the roads in the reserve.
It is a common belief that Cape of Good Hope, a point just nortwest of Cape Point, is the southernmost part of South Africa. However, that is not the case. Africa's southernmost place is called Cape Aguillan. Back in time seafarers on their way from Europe to India wrongly assumed that they had rounded South Africa when they reached Cape of Good Hope.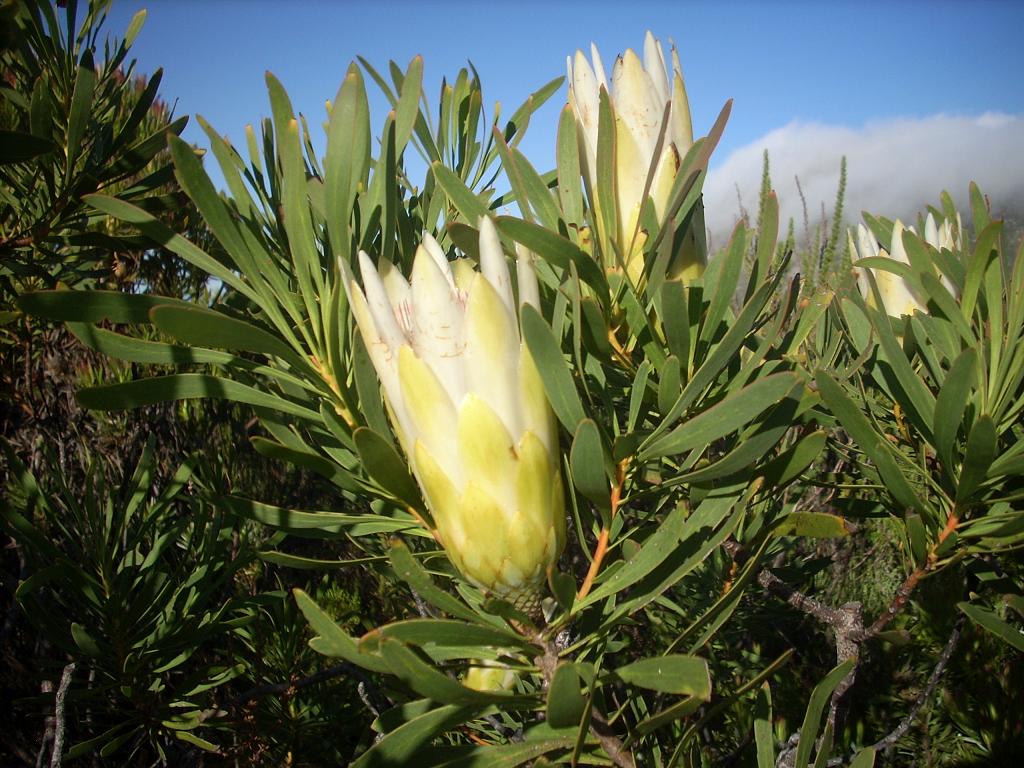 Cape Point and Cape of Good Hope are "must see" places on the peninsula. Take your time driving along the narrow roads in the reserve and enjoy flowers and animals. Protea, South Africa's elegant national flower, can be seen by the roadside, and before you know it you might be facing ostriches, antilopes, or a baboon troop.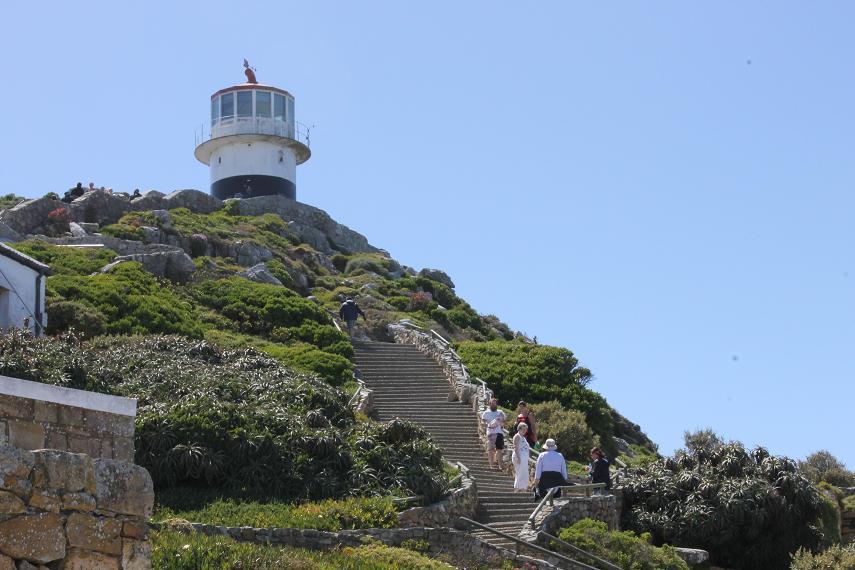 Depending on the time of the year The Cape Point National Reserve Park is open from 6:00 am to 5:00 or 6:00 pm. We recommend a visit early in the day, as tourist buses usually arrive around 12 o'clock.
Entry: Child (age 2-11) R50, Adult R105. For more information check
capepoint.co.za.