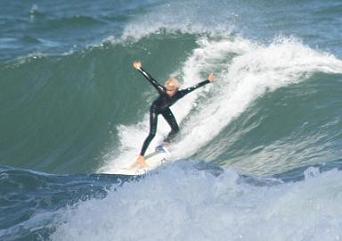 Surfing
Surfers are frequent vistors of the beaches of Scarborough and Misty Cliffs, the neighbouring town.
There are many board surfers in Scarborough when the waves are good. Favourable wind also brings many windsurfers and kitesurfers to the beaches.
In False Bay by the town Kalk Bay there are good surfing areas.

Modified 17.08.2014
Torben Bundgaard
torben@gnurk.dk