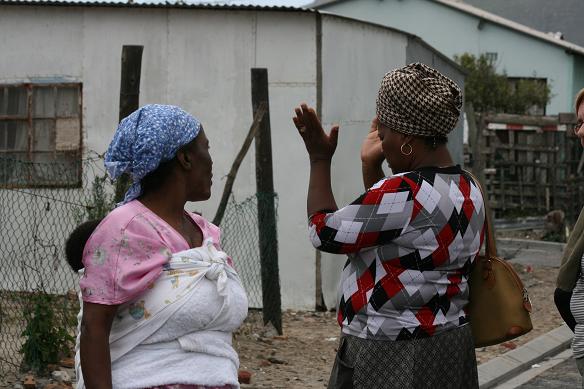 Township
"Townships" or " Settlements" are almost exclusively inhabited my poor coloured or black people. Many of them are South Africans, but there are also many people from poor nations north of South Africa who have come to South Africa in the hope of earning a living.
Township of Masiphumelele
with about 60.000 inhabitants lies few kilometres from Scarborough and is worth a visit.
When visiting a township be sure to hire a guide. Guided tours are accepted and safe and you get a better understanding of the life and the challenges of the place.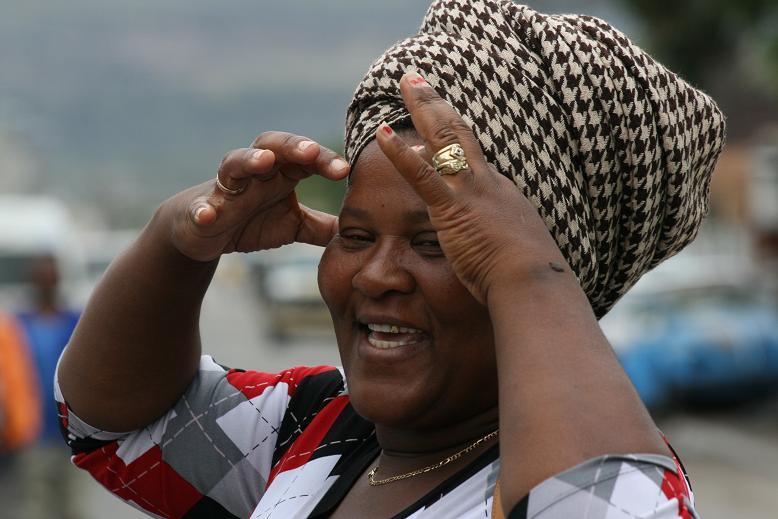 Charlotte is a guide in Masiphumelele. She lives there, knows a lot of people in the township and knows almost everything about Masiphumelele.
The price for a guided tour can vary, depending on the number of participants. Last time we were there we paid 150 Rand per person. Ask Charlotte.
Charlotte's local telephone number is: 083 982 5692.
If you call from abroad it is: 0027 83 982 5692.